FALL 2017 SAMPLE SOURCE SNEAK PEEKS
SAMPLESOURCE is the premier Sample PACK'S!  They are only offered a few times during the year…and one is upcoming (FALL 2017)…They give us some Sneak Peeks to wet our appetite lol.  Here are the first 2 Sneak Peeks!  Remember you must be registered when these go live!  So take a few minutes now, then when they go live you are ready to go!  CLICK HERE to register or to ensure your address is up to date..
A smooth and creamy alternative to nut milk beverages is the hint here on this one.
Looks like a Cesar product for your dog!
A chocolate and peanut butter protein bar!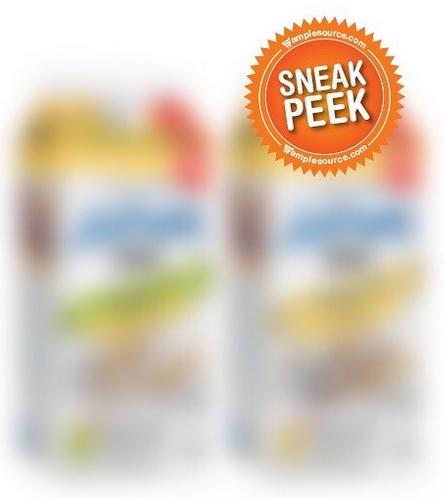 The hint here is this is a smooth and creamy alternative to nut milk beverages!
This hint is a bar with a mix of flavorful, nutritious whole grain made with a combination of oats, barley, buckwheat, wheat, rye, triticale and quinoa!"  Kashi???
SEPTEMBER 11TH SNEAK PEEK FOR SAMPLESOURCE!  The hint given is  this product that you can look forward to receiving in your fall sample packs is: "this new plug-in fragrance product for your car can last for days!"
Make sure you sign up for the Samples as you don't want to miss these!
New Sneak Peek for the Sample Source Sample Pack that we are expecting closer to the end of the month.  This looks like a mouthwash to me!  1) Make sure you are registered for when this new sample pack goes live  or 2) Make sure you have updated your address if you are already registered. When it goes live you want to move quickly 🙂
If you have a Keurig Brewer, say  yes . Looks like 2 different flavours are going to be offered!
Cleaning…looks like a Laundry Cleaning product…who can't use those!